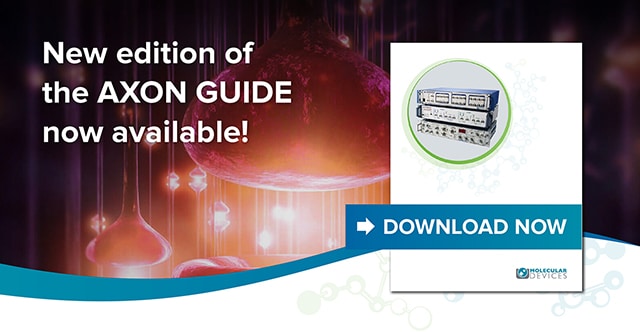 Axon released the new AXON GUIDE
THE NEW AXON GUIDE
Whether you are new to electrophysiology or an expert in the field, the newest Axon Guide has something to spark your interest.
This brand new edition features content in the Advanced Methods in Electrophysiology section, including advanced methods developed for ion channel recording from liposomes, planar bilayers, and bacterial spheroplasts; current recording from solid-state nanopores, and the use of nanopipettes in intracellular recording.
Download your free copy today!