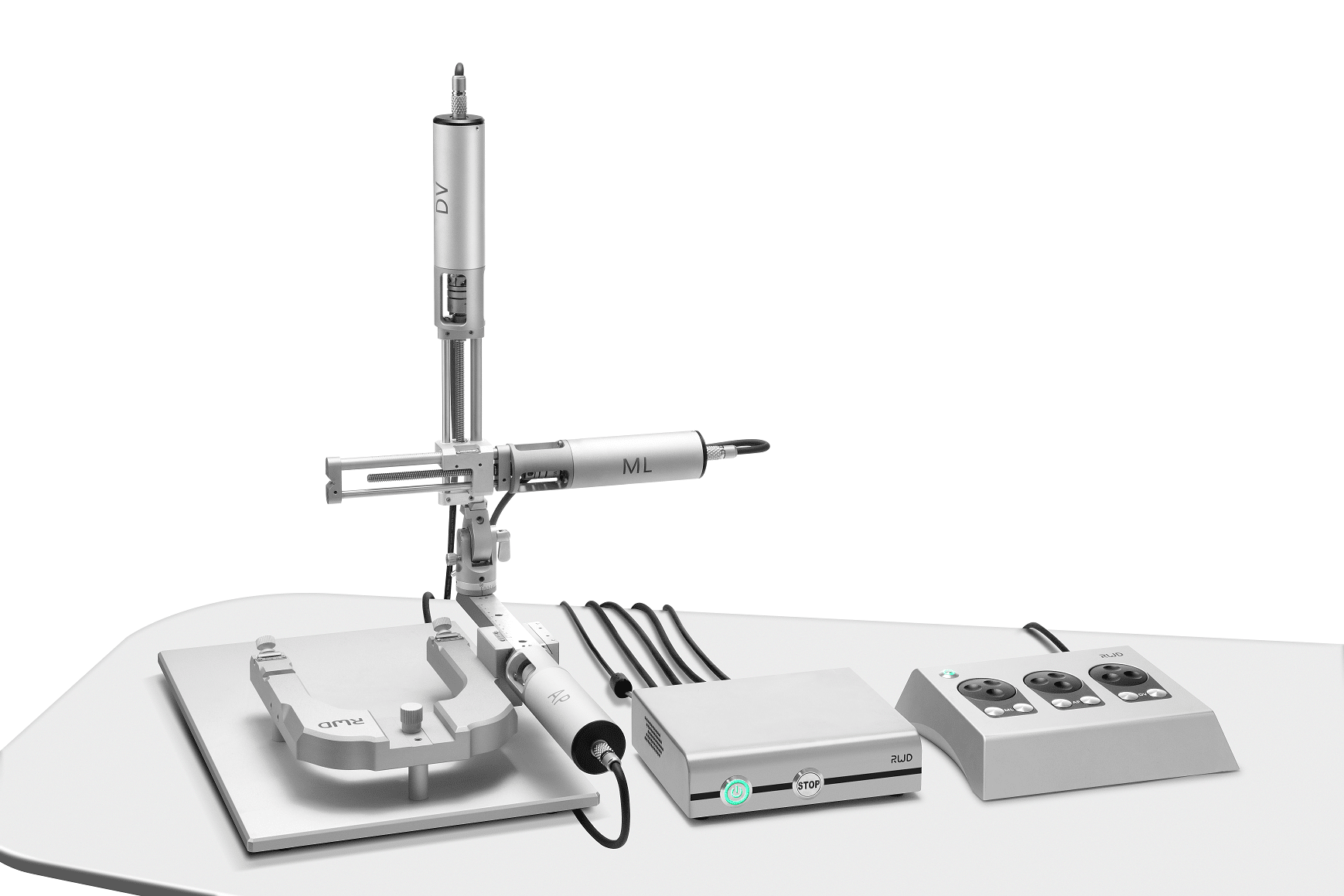 RWD introduces the Automated Stereotaxic Intrument
How the RWD automated stereotaxic instrument make your neuroscience research more efficient and precise?
Integrated brain atlas of rats and mice and 3D display can help locate the target brain area quickly and accurately.
• Computer Control
• Brain Atlas Integration
• Intuitive Navigation
Automated task program, like skull window program, tissue removal, and multi point program can meet various experimental need.
• Experiment Planning
• Avoids Human Errors
• Define/Store Targets
• High Throughput
Set Bregma with one click, and 1 micron resolution.
• Bregma Setting
• Ultra Precise
Three control modes, like PC software, Micromanipulator, and keyboard control are available.
• Convenient
• Time Saving
Contact
us for further information or quotes.